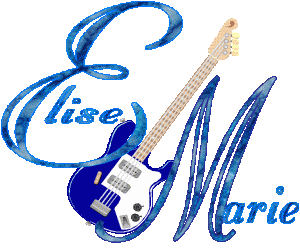 All these words have been used to describe Elise Marie. This Nashville Recording Artist is gaining a lot of attention as she brings a fresh face and sound to the music scene with her energetic and entertaining personality in witch she has the ability to reach any type and size of audience. Elise Marie is at home on stage and has been performing since the age of six in her local churches and many other stages across the Midwest. At her young age, Elise Marie is still a very seasoned professional performer.
Some of Elise Marie's many accomplishments are that she has won...
The National Overall Talent Competition for the Sweetheart National Pageant
Named Little Miss Iowa Pre-Teen, in which she won the talent division
Won opportunity in a National Talent Search competition to record her first CD
Won the right to attend the National Fine Arts Festival (three times)
Represented ICMA at Pigeon Forge for the past six years
Won the Horizon Award for Vocal and Entertainment
Represented ICMA at the NACMAI
Have recorded four CD's in her name
Elise Marie sings from her heart and combines original music, top 40 hits, classic country, gospel, and patriotic music in order to delight her audiences with her fast paced, high energy programs.